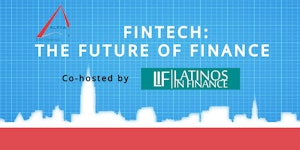 FinTech — financial technology — is an umbrella term describing the emerging technologies currently taking root in the financial services industry. FinTech's current phase of disruption permeates nearly every financial activity, from banking to payments to wealth management. Startups are re-imagining financial services processes, while incumbent financial services firms are adapting to the changing financial landscape with new products of their own.
Given the fast rate of proliferation historically associated with technologically adapted and reinvented financial services (remember the advent of online banking and ATM's?) the disruption opportunity for FinTech startups is vast, and the market, enormous.
Come and join LIF and AlPFA as we stay at the forefront of the tecnological advancements that are in the process of reshaping the financial landscape!
---
Participants
Daniela Salas, COO of the Mission Asset Fund 
Amilcar Chavaria, CEO and Co-Founder of FundPaas 
Jesse Velez, Chief Analytics Officer at MonJa
Ed Guerra, Senior Manager at Ernst and Young 
Alexandra Alvarez, Compliance Council at Affirm 
WHEN
February 09, 2016 at 5:30pm - 7:30pm